Asia Molecular Diagnostics Laboratory
Closing the Cancer Care Gap Swiftly and Affordably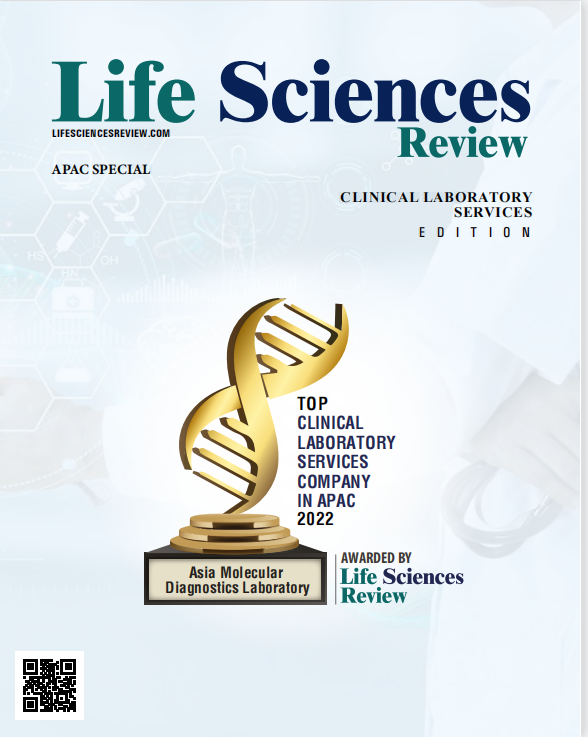 Precision medicine, using companion diagnostics (CDx), makes diagnosing complex lung and colorectal cancers more accurate. It also enables oncologists and healthcare professionals to choose compatible targeted therapies for patients, increasing their survival rates and quality of life. Despite precision medicine being accessible worldwide, it paints another picture for cancer patients in Asia. Due to the lack of an authorized clinical laboratory with an FDA-approved diagnostic device in the region, samples are sent to the U.S. and other western countries, taking four to five weeks to obtain results and delaying treatment.
Answering this problem, Asia Molecular Diagnostics Laboratory (AMDL) in Hong Kong has established a molecular-level clinical laboratory that meets the required standards of regulatory bodies like CAP. AMDL is a joint venture of China Biotech Services Holdings with Pillar Biosciences USA . Working toward accreditation by the College of American Pathologists (CAP), it aims to implement FDA-approved CDx tests called oncoReveal Dx Lung and Colon Cancer Assays and MiSeqDx, the next-generation sequencing system (NGS) for in-vitro diagnostic (IVD) testing.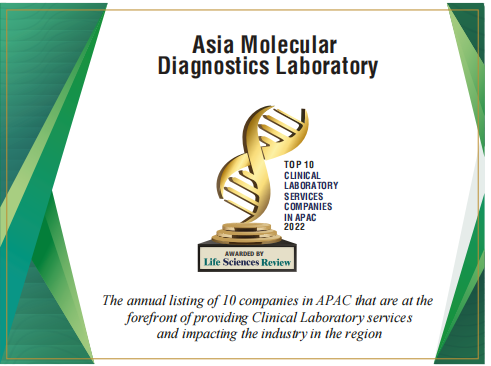 Integrated with these solutions, the AMDL platform can offer a simplified and standalone test workflow to help local healthcare professionals, oncologists, and researchers obtain results in seven to nine working days, drastically reducing the overall timeline. Starting with pre-sales consultation, customer registration, sample collection and delivery, and test and analysis, customers can easily acquire results more cost- effectively compared to its industry peers.
The oncoReveal Dx Lung and Colon Cancer assay is the first multi-cancer companion diagnostic test kit and service (CDx) approved by the US FDA (PMA) being implemented in Hong Kong. This companion diagnostic test kit is the first cancer diagnostic test that has received the Chinese NMPA, US FDA(PMA), and European CE certificates. By launching the oncoReveal Dx Lung and Colon Cancer Assay Kit and Clinical Services to customers in Hong Kong and Asia, AMDL can provide critical information for the safe administration and prescription of six non-small cell lung cancer (NSCLC) and colorectal cancer (CRC) targeted therapies. Having received premarket approval (PMA) from FDA, the test also leverages Pillar Biosciences'technologies to deliver robust, reliable, and rapid test results in four steps: ampPD primer design, library preparation using patent
SLIMamp technology, sequencing, and PiVAT bioinformatics analysis. Target primers are designed and prepared in the ampPD AI-enabled intelligent primer design platform. Stem-Loop Inhibition-Mediated Amplification(SLIMamp) enrichment chemistry fully automates a single-tube library preparation. This prevents non-specific amplification
in high multiplexed PCR reactions and decreases contamination risks, resulting in a low assay failure rate using minimal DNA . The FDA-approved MiSeqDx NGS provides comprehensive DNA sequencing results, and PiVAT performs accurate biometric pipeline alignment that reduces sequencing errors and is compatible with damaged FFPE samples.
"As precision medicine is preferred more, patients prefer NGS to know more about the nature of the tumor's mutation before they receive treatments. This information empowers them and their attending physicians to select the best treatment for them," says Dr Lai Chun Wan Jeffrey, medical laboratory director, AMDL.
As precision medicine is preferred more, patients prefer NGS to know more about the nature of tumor's mutation before they begin receiving treatments. This information empowers patients and their attending physicians to select the best treatment for them
Leveraging oncoReveal Dx, approved by the China National Medical Products Administration (NMPA) and FDA(PMA), AMDL assures clients of generating results with lesser turnaround time and testing costs. Unlike laboratories that require a good amount of high-quality DNA for library preparation and the CDx testing process, AMDL's solutions can offer accurate and more comprehensible results with a small amount.
Besides its current portfolio of solutions, AMDL plans to launch more diagnostic tests to detect and diagnose hereditary cancers and predict the severity of early-stage tumors. AMDL's plans for the future also include expanding its laboratory services to other countries like Singapore, Malaysia, and Taiwan. All its blueprints for the coming years are paving the path to fulfilling its mission of bringing world- class diagnostic technologies to break the genetic code of cancer tumors and save lives.